Karen Selk has traveled her own silk road—a long and winding path that began more than 40 years ago. When she started her journey, little silk fiber or yarn was available to handweavers and spinners in her part of the world, but little by little she became familiar with the different forms, from cultivated to wild. Relentless experimentation and research taught her how to process this magical fiber, from degumming to reeling to carding to spinning. Through this work, she made incredible silk fibers and yarns available to North American fiber artists by founding Treenway Silks.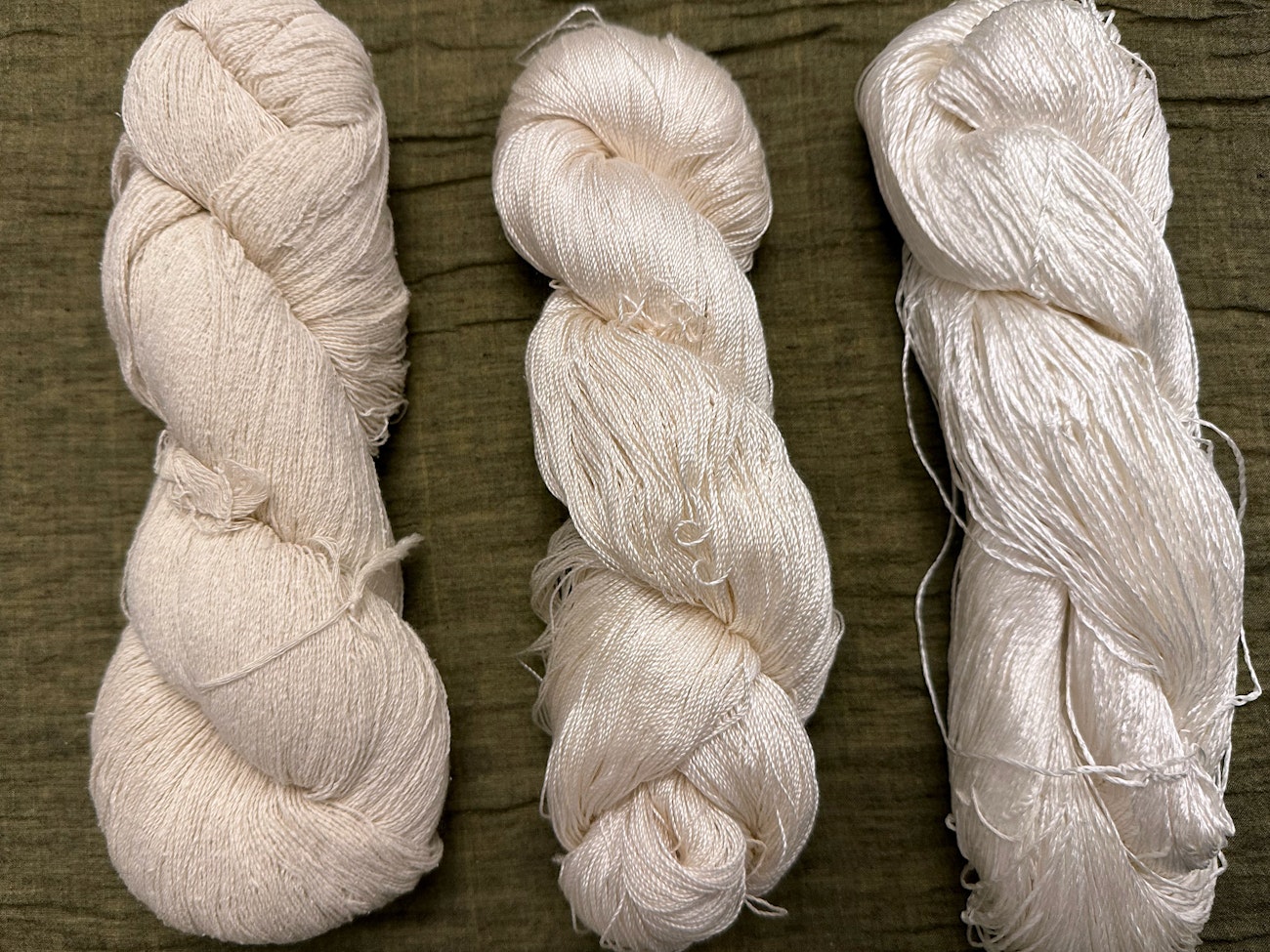 In episode one of her mini-series, Karen shares how she got started with silk and about the different qualities availaible, including noil (left), spun (center), and reeled (right).
The World of Silk and Selk
For decades, Karen traveled all over Asia to see silk production, from remote villages to modern factories. When she and her partner, Terry Nelson, founded Treenway Silks in British Columbia in 1977 their product line included cocoons, "hankies," reeled silk, and every manner of spinnable and weaveable fiber, from lustrous tops to industrial waste. People traveled from near and far to learn from Karen on Salt Spring Island.
Then in 2011, after passing the business on to Susan DuBois of Denver, Colorado, Karen embarked on her next big adventure—distilling her travels into a big, gloriously colorful book. In Search of Wild Silk (Schiffer Crafts, 2023), is a deep dive into tussah, muga, and eri silks and the people in rural India who raise them and bring them to market.
Ever the teacher, Karen brings decades of knowledge to her writing, lecturing, and video presentations. We were thrilled to have her join us as an instructor and speaker at SOAR in 2022. She sat down with us to share just a few nuggets of her vast silk wisdom.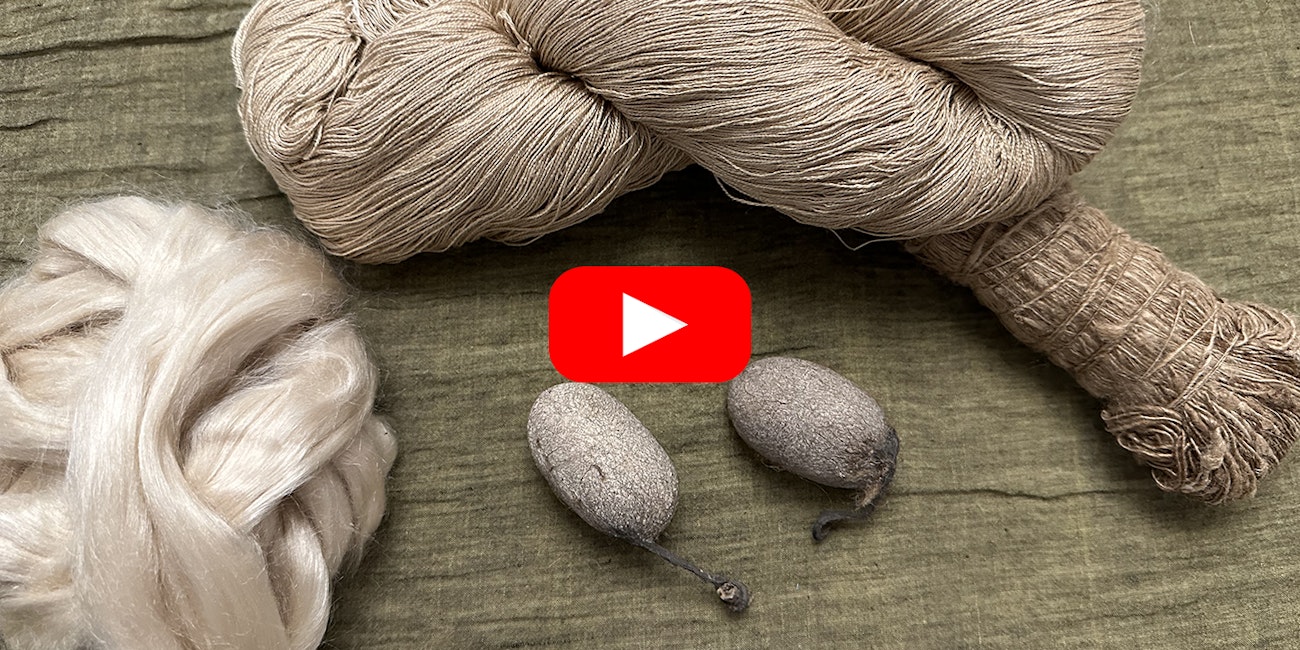 The result is this five episode mini-series, all about silk. From peduncle to peace silk, grading to gassed finishes, you won't want to miss this chance to hear Karen Selk on silk. The first episode is available for everyone to enjoy for free. Just sign up for a free account, and you'll be able to access the episode. Plus, All Access subscribers get the full series and the bonus resources as a part of their subscription.
This series is brought to you by: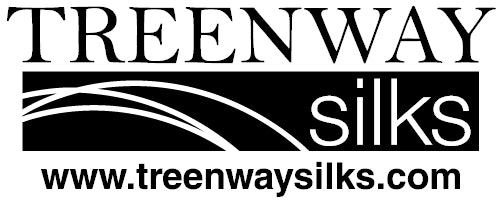 Treenway Silks is where spinners, weavers, knitters, and stitchers find the silk they love. They offer the largest variety of silk spinning fibers, yarn, threads, and ribbons in a rainbow of colors, thoughtfully hand-dyed in Colorado. Love natural? Treenway's array of wild silks provide choices beyond white. If you love silk, you'll love Treenway Silks, where superior quality and customer service are guaranteed. Shop today at Treenwaysilks.com
---
Linda Ligon is a cofounder of Long Thread Media.