It's only a matter of time before new spinners attempt to spin fine yarns. And cotton enthusiasts like me are constantly inspired by the endless possibilities of cotton in the textiles around us. Not long after I began spinning cotton, I found an unusual cotton sliver at a fiber festival and wondered, "Could I—should I—try to spin this luxurious fiber into a fine thread?"
I had been searching for natural-color cotton at the festival when I found a small quantity of recycled denim sliver. The fine, short-stapled fiber was a blend of various hues of light indigo with tiny flecks of navy throughout. I loved its painterly effect; a special yarn would come from this fiber.
Spinning Notes
Wanting to create as much yardage as possible from the small 1-ounce bag of fiber, I set out to spin my finest cotton yarn ever. My tool of choice was a supported spindle for maximum control. I carefully hovered over every inch of long-draw singles to smooth even the tiniest slubs. I spun the singles with a lot of twist and pressed the loft out of the fiber as I went, creating a smooth yarn with a defined surface.
After spinning the singles, I used my Kromski Sonata spinning wheel set on a 14:1 ratio to create a two-ply yarn, letting the twist build up until the yarn felt firm. The resulting yardage was dense, durable, and round like crochet cotton.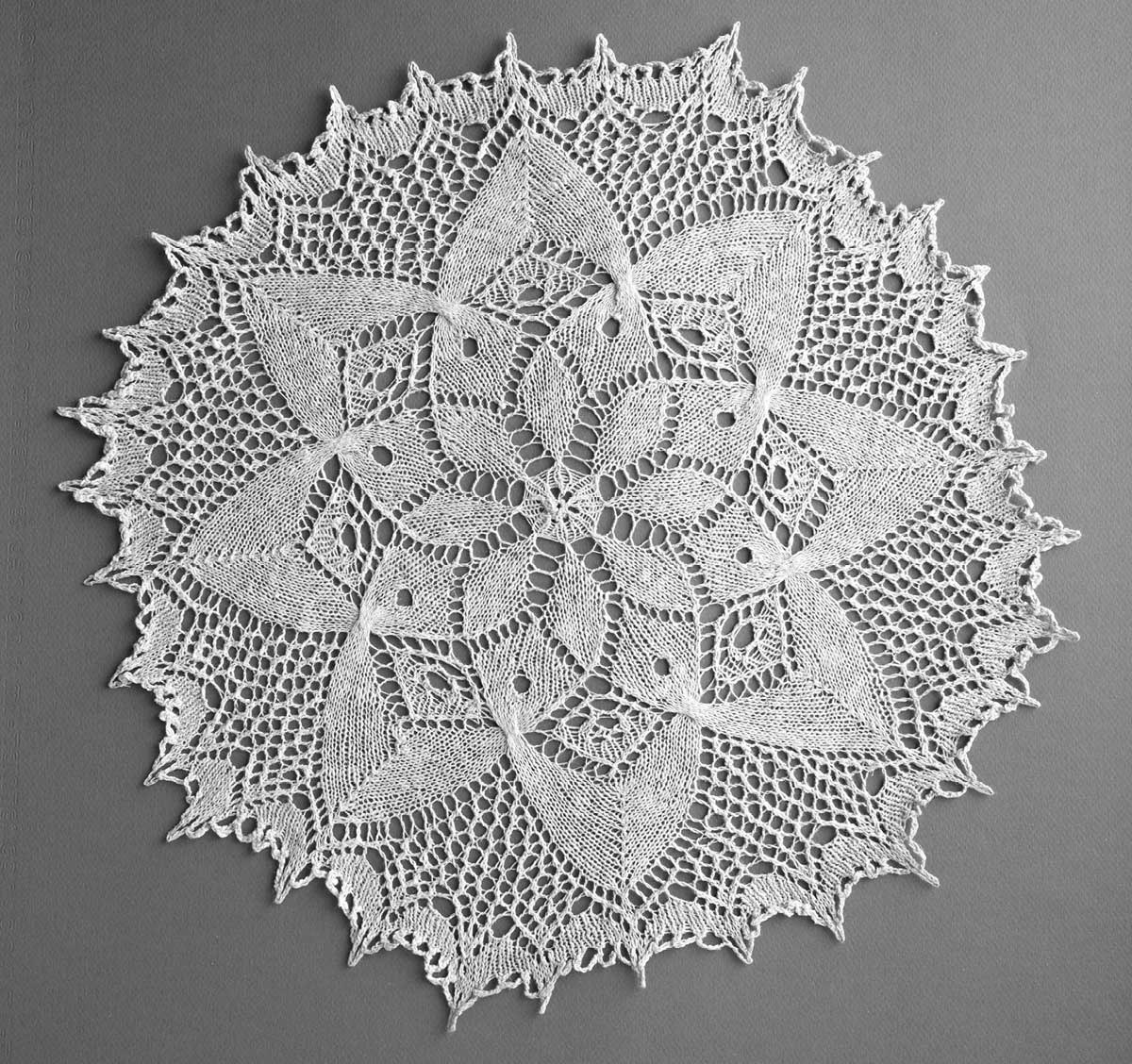 Initially, I was tempted to pack the 300 yards of cotton laceweight away like countless other precious handspun skeins; I couldn't do that with this one. The yarn was so unique and rare that I had to see it worked up right away. At first, I thought I'd crochet some snowflake ornaments but decided the yarn's handspun allure would get masked in the compact intertwinement of crochet stitches. I really wanted to make something larger that would showcase this fine yarn; knitted lace was my answer.