Subscribe to The Long Thread Podcast:

What would you do if your sheep's wool lost half its value practically overnight? That's what happened to shepherds in 1990, when the end of a longstanding subsidy upended small and large wool flocks around the United States. In the decades that followed, American farmers and textiles rode a roller coaster, searching for value in a once essential fiber.
But things look very different on the small scale, where wool is measured in dozens of sheep and pounds per week rather than thousands of head and millions of pounds per year. In their quest to start a meaningful family business, Lydia Christiansen and her husband set up their mill at the intersection of sustainable land use, local farms, an authentic experience for handcrafters, and the resurgent interest in domestic non-superwash wool. Abundant Earth Fiber transforms American fiber through its commitment to small-batch wool, creating lively yarns and roving.
For Abundant Earth Fiber, Lydia says, "Wool craft is more than just yarn, it's our connection with the natural world and the satisfaction of meaningful work." Yarn, roving and dyes—made thoughtfully, in small batches—forms the bridge between sustainable farm and wool craft.
This episode is brought to you by: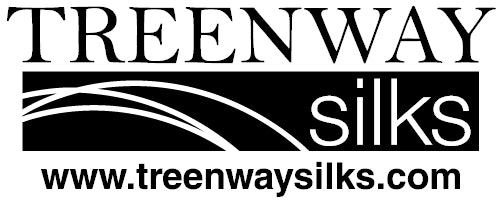 You'll find the largest variety of silk spinning fibers, silk yarn and silk threads & ribbons at TreenwaySilks.com. Choose from a rainbow of hand-dyed colors. Love natural? Their array of wild silk and silk-blends provide choices beyond white. Treenway Silks—where superior quality and customer service are guaranteed.
Links
Abundant Earth Fiber
Wool Tinctures
"Abundant Earth Fiber: Sustaining Small-Batch Wool"
Jonathan Rauch, "The Golden Fleece." National Journal, May 18, 1991.